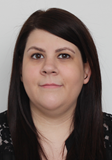 Lindsay Ackerman M.S.
Assistant Teaching Professor, Marriott Tianjin China Program
---
Office: C 400
Phone: 222-667-8802
Email: lackerma@fiu.edu
Expertise: Beer & Wine
Bio
Lindsay Ackerman holds a Master's degree in Hospitality Management from Florida International University. As a native of Washington State, her interest in Washington's wine industry began almost a decade ago. During this time, she worked in a variety of positions in the food and beverage industry in the greater Seattle area.While working on her Master's degree and thesis at FIU, Lindsay worked as a Research Assistant and Teaching Assistant. Here she gained a further interest in Fermentation Science by working as an assistant for the winemaking course. She then moved her way up to Brewing Science Technician at FIU. She has encouraged students to further gain an interest in fermentation science by working with students from B.R.E.W. FIU.
While at FIU, Lindsay has worked with the North Miami BrewFest promoting the growth of the Florida brewing industry. She worked as a Volunteer Coordinator for the festival. During her time working with NoMi BrewFest, Lindsay was a committee member for the event helping with outreach to Florida breweries and brewing organizations.
She is currently an Assistant Teaching Professor for the Marriott Tianjin China Program after being an Adjunct Instructor at Florida International University in Miami.