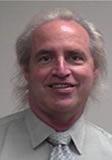 Bio
William Hebrank graduated from the University of Illinois with a Bachelor's Degree in History. He began his wine career as a retail salesman at Flanigan's, Big Daddy's and then Crown Wine and Spirits. He comes to the classroom from the halls of industry, where for the last 18 years he has worked for TransAtlantic Wine, the fine wine division arm of Southern Wines and Spirits, the largest beverage wholesaler in the country.
His non-teaching days are spent on the road where he visits restaurants and retail outlets meeting his clients. He has learned to plan and research a wine selling campaign – where and when to visit, whom to see, what to propose, and how to assure success. Each visit is dependent on his creating a rapport with a potential client. He talks about wine as part of the meal experience, about its capabilities at making a meal a social occasion, about its enhancement of food and the prime importance wine plays in contributing to the success of a restaurant.
He conducts seminars throughout South Florida in all facets of wine, wine service and how to best create an atmosphere that will make a restaurant successful in today's crowded restaurant environment. He is also responsible for planning and conducting educational seminars for his work staff at TransAtlantic Wines.
In the classroom for the last 20 years at FIU he has had the opportunity to train new chefs, restaurateurs and hotel managers about the joys of wine; to influence new choices on restaurant wine lists. He has desired to promote wine in moderation as a healthy and inclusive beverage as opposed to an exclusive mystery. He has also contributed to the Wine Certificate program offered to professionals already working in the hospitality field