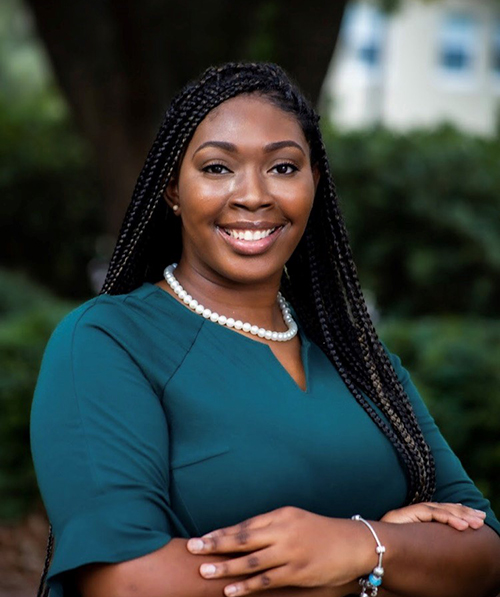 Bio
Kailah was born and raised in Tallahassee, Florida. She received her bachelor's degree from Valdosta State University and holds a master's in Higher Education Administration with a concentration in student development and higher education leadership from Florida Atlantic University.
Kailah comes to the Chaplin School with a background in administrative operations, most recently holding the position of Program Grant Coordinator at Palm Beach State College's Equity Institute. At Palm Beach College she oversaw the administrative and budgetary operations of the Equity Institute as well as developing and implementing strategies for operational success.
In her new role, Kailah will directly support the Dean's Office as well as the units Development Office administratively, offering support as it relates to academic and industry partnerships, donors, and donor prospects. She will work to implement operational and administrative processes to ensure the units success as well as oversee project management related to the Dean's Office. Additionally, Kailah will manage all access to conference rooms within the Dean's Office, Front Desk operations, and Guest Relations.
In Kailah's spare time, she enjoys creative writing and watching fantasy television/film.