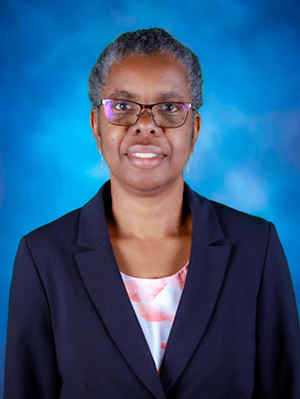 Twila Mae Logan Ph.D.
Associate Professor
---
Phone: 305-919-4577
Email: tlogan@fiu.edu
Expertise: Hospitality Accounting and Facilities Management
Bio
Twila-Mae Logan was born in Port Antonio, Jamaica. She graduated from the University of the West Indies (first class honors). She has advanced degrees from Dalhousie University (MBA) and The Ohio State University (PhD).
Her work experience includes a short stint in the life insurance industry in Jamaica as an actuarial assistant. She has done short term consulting work for the Jamaica Credit Union League, Jamaica Social Investment Fund, Passley Garden Hatchery and the Jamaica Methodist Church. She has also provided expert testimony to the Senate (Jamaican Parliament) Sub-Committee on the collapse of the financial sector.
Dr. Logan has taught undergraduate and graduate courses in finance and economics at Messiah College, Nova Southeastern University, The University of the West Indies (Mona), Mona School of Business and The Ohio State University. She has designed new finance curriculum at the undergraduate and graduate levels at Messiah College and Mona School of Business.
Dr. Logan has publications in international journals in the area of financial institutions in emerging markets.
Dr. Logan lives in South Florida with her husband and son and enjoys gardening and coloring.