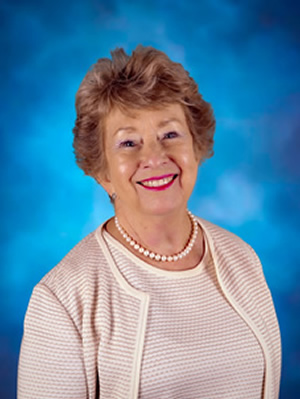 Nancy Scanlon Ph.D.
Associate Professor
---
Office: HM 336
Phone: 305-919-4775
Email: nscanlon@fiu.edu
Expertise: Food & Beverage Management and Sustainability
Bio
Dr. Nancy Loman Scanlon is an Associate Professor at the School of Hospitality and Tourism Management at Florida International University, an author of numerous books and articles and a leader in the application and research of sustainable operating practices and climate change adaptation for the hospitality industry.
Dr. Scanlon has over 30 years of experience in the hospitality industry and education. Her experience includes an active industry career, both operations and corporate, with hotel companies such as Hilton Hotels, Interstate Hotels and Marriott International. In the role of Corporate Director of Food & Beverage Services for Interstate Hotels, Nancy was responsible for developing corporate food and beverage training programs for management, line staff and catering sales across the United States. In a consulting capacity for Marriott Hotels International, Nancy facilitated corporate catering sales and developed culinary certification programs. She is the author of several hospitality industry books published by John Wiley & Sons that include Catering Management, Marketing by Menu, Quality Restaurant Service Guaranteed, Restaurant Management and Food & Beverage Management. In the area of 'Green Lodging Practices' she is the author of "An Analysis and Assessment of Environmental Operating Practices in Hotels and Resorts" and numerous articles on topics related to sustainability in the hospitality industry. Currently she is writing Sustainable Lodging Practices for Prentice Hall Publishers to be released in 2011.
Dr. Scanlon's research focuses on climate change impacts and adaptation on tourism destinations and environmental management guidelines for hotels and resorts. She has served as Assistant Provost and Dean of the Hospitality, Resort & Culinary Management Division of Paul Smiths College, and as a faculty member in the hospitality and tourism management programs at New York University, Washington State University and the University of Hawaii. She holds a PhD in Public Policy and a Master's Degree from the University of Delaware. Her Bachelor's Degree is from the University of Connecticut.
Dr. Scanlon is a co-chair of the Sustainability Committee for the American Hotel and Lodging Association and a frequent speaker at travel and tourism related conferences. Most recently she spoke at the International CHRIE Conference in San Juan, Puerto Rico, the Africa Travel Association, Tanzania, the ITB Berlin Travel Conference and the World Travel Market in London, England on global tourism trends, green lodging operations and sustainable travel. For the United Nations Nancy has represented the NGO Pathways to Peace and served on the NGO Committee on the Status of Women, Geneva. Dr. Scanlon is an advisory board member of the organization Miracle Corners of the World and chair of Greater Miami and the Beaches Hotel Association Sustainability Council. For the International Council of Hotel, Restaurant and Institutional Education, Nancy previously chaired the special interest group Environmental Hospitality Issues and has committee responsibilities for International CHRIE.
On a personal level, Nancy travels widely, to China in 2014, 2013, 2011 and 2009, where she taught at Florida International University's Tianjin, China campus for the School of Hospitality and Tourism Management. In 2008, while participating in the Africa Tourism Association conference in Tanzania, she visited Miracle Corner of the World community centers in Arusha and Songea. In summer 2010, Nancy traveled to Greece and explored the Island of Chios in the Aegean Sea. Africa is on her agenda again for 2011 when she will visit the community development efforts of Miracle Corners of the World in Rwanda and Zambia. Photography is Nancy's way of raising awareness of the needs of children in the poorest areas of the world. Her photography exhibit, "Cecily's Children: The Orphans of Zambia" has been well received.