About Chaplin School of Hospitality & Tourism Management
Florida International University's Chaplin School of Hospitality & Tourism Management has been distinguished as the #8 U.S. public hospitality program. More than 1,400 undergraduate and graduate students from across the nation and around the world choose FIU for its outstanding reputation, advantageous campus locations, expert faculty, rich curriculum, and fast-track career opportunities in the international hotel, food service, and tourism industries.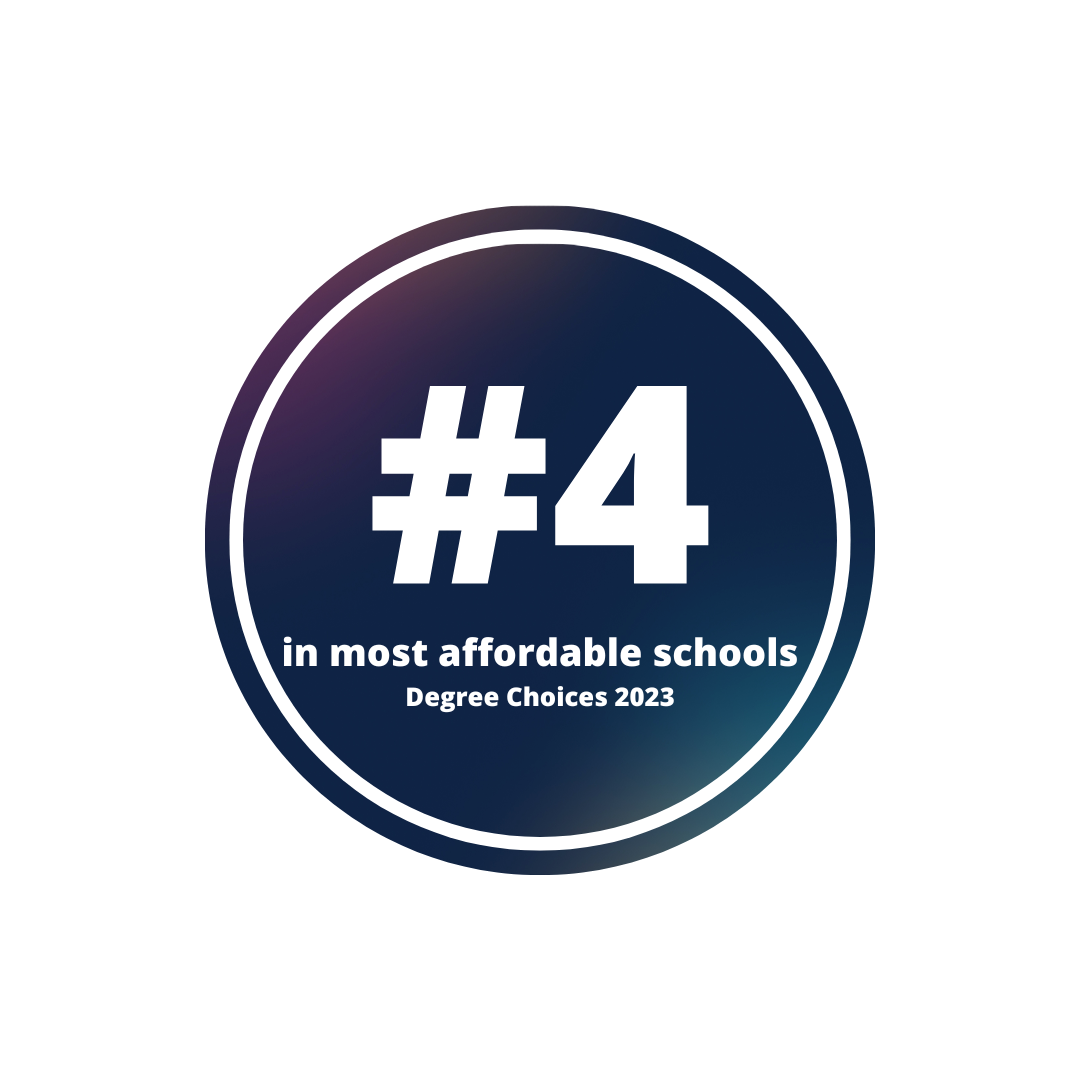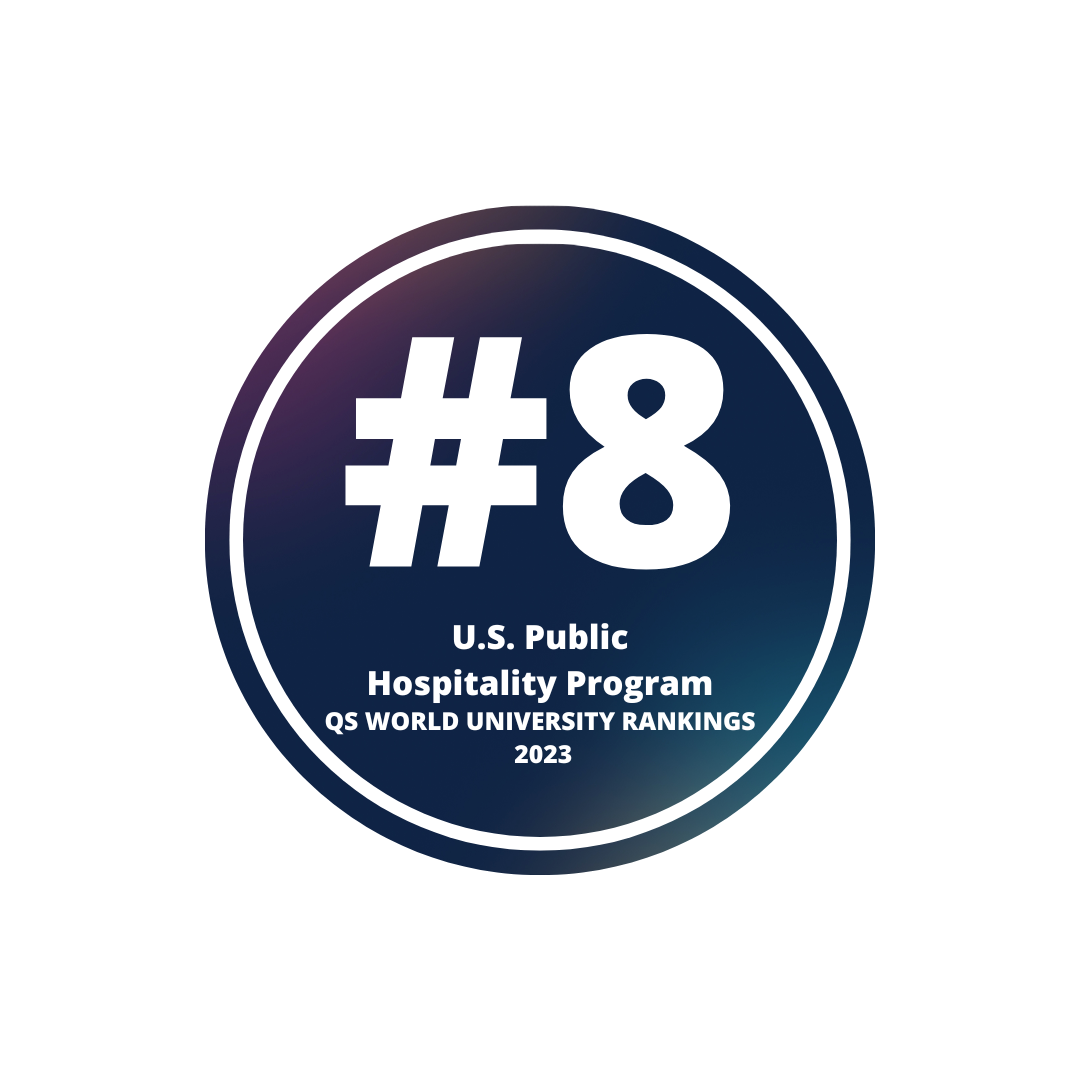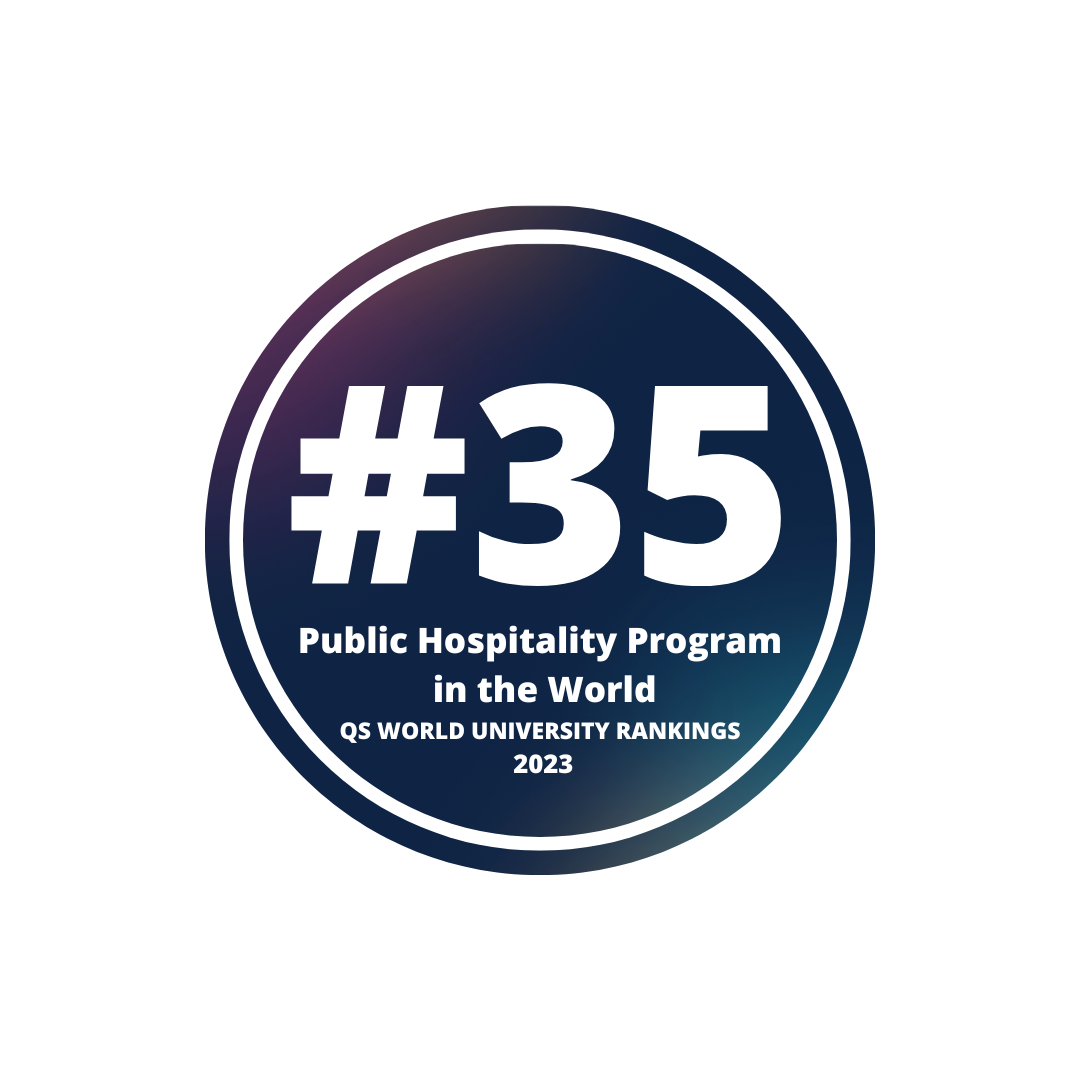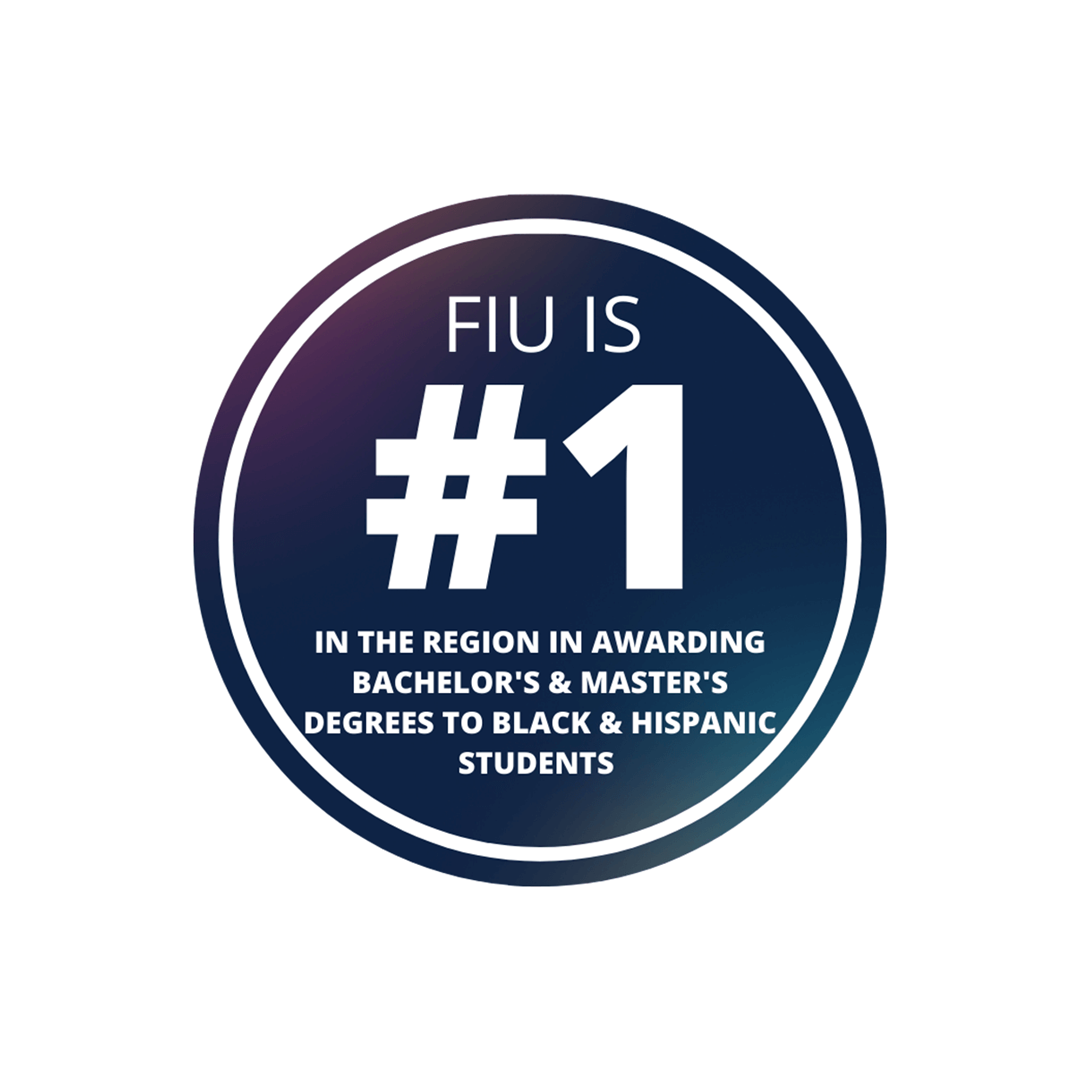 92%

Student retention rates

1800+

Program enrollment

740+

Internships
We have the most graduates earning the highest starting salaries compared to any other Florida State University hospitality program
Mission
We are the global leader for sustainable hospitality and tourism management leveraging a diverse, personalized student-centric culture to prepare industry leaders.
Vision
Our vision is to transform hospitality and tourism… one learner at a time, for a lifetime.
Accreditation
FIU and the Chaplin School of Hospitality & Tourism Management have been accredited by the following:
Message from the Dean
Dear Students, Prospective Students, Faculty and Staff,
I am incredibly honored and excited to serve as the fifth Dean of FIU's Chaplin School of Hospitality & Tourism Management, the #8 U.S. public hospitality and tourism program, ranked 35th in the world. In fact, The Wall Street Journal has recognized our university, as a whole, No. 4 best public university in the United States. Our amazing location and high standard in education, make us the global destination to study, learn and live in the exciting field of hospitality. 
We are proud to share our recent achievements at the Chaplin School of Hospitality & Tourism Management. Our endowment has doubled, allowing us to award approximately $1.4 million in scholarships annually. We boast an impressive 4-year graduation rate and 2-year retention rate, ranking among the best at the university. We are committed to pushing the boundaries of pedagogical innovation. In addition, we have established three new endowed professorships, expanded student engagement initiatives, and forged strategic industry partnerships. Our Executive Advisory Board is renowned for its excellence.
This year, we are focused on elevating our research productivity. We are thrilled to host the 29th Annual Graduate Education and Graduate Student Research Conference in Hospitality and Tourism in January 2024, where our students and faculty will present their research papers.
We are also focused on raising our assets. Our ambition extends to attracting the finest talent, aligning with our status as the sole hospitality program in an R1 public research university in the vibrant city of Miami. To achieve our goal of being the best, we will strategically communicate our value proposition.
Central to our mission is making a meaningful impact through careful planning, execution, and ongoing evaluation. Our goal is to be at the forefront of the hospitality industry. What is our strategy? Do our research and identify what it takes to achieve our goal. How do we we've met our goal? We measure regularly, we adapt and adjust, we collaborate and engage, we communicate effectively, and we celebrate!
Our paramount focus is our students. We are here for our students, and I cannot underscore that enough. We are committed to enhancing their experience and increasing enrollment, addressing industry labor shortages through collaboration. As the global leader for sustainable hospitality and tourism management, we are committed to a diverse, personalized student-centric culture to prepare industry leaders for the future, our existing relationships make us unique and set us apart, such as our collaboration with Southern Glazer's Wine & Spirits as co-producers for the Food Network South Beach Wine & Food Festival presented by Capital One.
As we undertake these endeavors, we are also on a journey to raise our esteem. This is a gradual process that demands patience, self-awareness, and realistic goal-setting. Over the past five years, the Chaplin School has gained a profound understanding of our identity and capabilities, appreciating the significant progress we have achieved.
As the leader in graduating the most Hispanic, Black and International undergraduate hospitality students in the U.S., we are also committed to seeing our student population reflected in the industry. That's why in partnership with a donor, we created the first ever endowed Diversity, Equity and Inclusion professorship. Our goal of developing DEI curriculum is now reality, and our mission of creating a pathway to success for underrepresented talent in the hospitality industry is well underway. 
The Chaplin School continues to build upon the model that has produced so many successful alumni over the years, but with a focus on innovative new programs, such as our online bachelor of art degree in Global Sustainable Tourism and our most recent online master's degree in hospitality management cruise line operations management. 
This is an exciting time and place. If you're a prospective student, we want you to consider joining us. To our current students and alumni, on behalf of our faculty and staff, I am grateful to you for choosing our FIU and FIU Hospitality. Paws Up!
Sincerely,
Michael Cheng, Ph.D., CHE
Dean