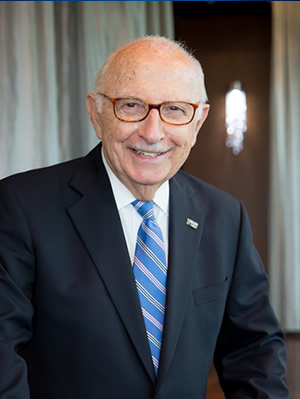 Rocco Angelo M.B.A.
Associate Dean, Alumni E.M. Statler Professor
---
Office: HM 208
Phone: 305-919-4515
Email: angelor@fiu.edu
Bio
Rocco M. Angelo has been the Associate Dean of the School of Hospitality and Tourism Management since 1982. Prior to joining Florida International University in 1974, Professor Angelo was the manager of Laventhol and Horwath's Management Advisory Services division in New York City. For the six years that he was with that firm he was responsible for supervising and conducting economic feasibility studies, operation and control analyses for hotels and restaurants, and tourism studies in the United States, Canada and the Caribbean. He managed a private club/hotel, in New York City. He worked in various management positions with Aramark, the food service management company and with Loews Hotels he assisted in opening the Americana Hotel of San Juan, Puerto Rico where he was both the Director of Food and Beverage and the Director of Catering. With Pannell, Kerr, Forster he was a consultant with the Management Advisory Services Division of the firm.
He received the Bachelor of Science Degree from both Fordham University and the School of Hotel Administration at Cornell University and the MBA from the University of Miami. He was a visiting faculty member at Cornell's School of Hotel Administration from 1968 to 1979. While on leave from FIU in the Fall of 1980, he taught at the International Institute of Glion in Switzerland.
From 1985 to 1989 he was an advisor to the Club Management Institute of the Club Managers Association of America. He served on the American Hotel & Motel Association's Market Research and Feasibility Committee, the Certification Commission of the Educational Institute, and the Scholarship and Grant Committee of the American Hotel Foundation. From 1986 to 1995 he was a member of the Corporation of the Culinary Institute of America. He has been a trustee of the Caribbean Hospitality Training Institute and served on the advisory board of Miami-Dade County's Academy of Tourism.
In 1993 he was awarded the Statler Professorship and in 1997 he received Florida International University's Distinguished Service Award.
He is the author of "Understanding Feasibility Studies, A Practical Guide" and co-author of the textbook "Hospitality Today: An Introduction."