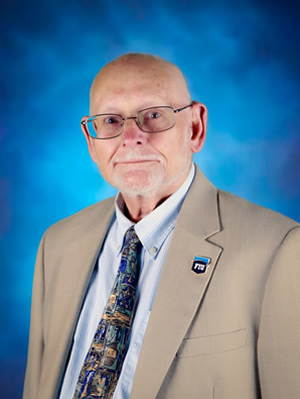 Barry Gump Ph.D.
Eminent Scholar, Harvey R. Chaplin Eminent Scholar Chair in Beverage Management
---
Office: HM 363
Phone: 305-919-4536
Email: bgump@fiu.edu
Expertise: Beer, Wine Consultant, Wine Judge
Bio
Dr. Barry H. Gump is the first holder of the Harvey R. Chaplin Eminent Scholar's Chair in Beverage Management at Florida International University's Chaplin School of Hospitality and Tourism Management. In this position Dr. Gump has developed new graduate and undergraduate beverage classes to expand the offerings of the Beverage Management curriculum.
In addition to his activities at FIU he currently serves as a co-Principal Investigator and Enology Curriculum Coordinator for the VESTA program (Viticulture & Enology Science & Technology Alliance — a consortium of national colleges and universities providing instruction in viticulture and enology) – the program is a NSF National Center of Excellence operated through Missouri State University.
Dr. Gump is Emeritus Professor of Chemistry and Emeritus Adjunct Professor of Enology at California State University, Fresno. CSU Fresno offers the Master's Degree in Chemistry, Food Science, and Agricultural Chemistry (Enology). During his long career Dr. Gump chaired 31 Chemistry Master Degrees, 16 Enology Master Degrees, and 14 Food Science Master Degrees.
Dr. Gump has had a long association (over forty years) with the wine industry, conducting research in analytical methodology applied to grapes, juices, and wines. He has also been a professional wine judge for many years at a number of major wine competitions (San Francisco Chronicle Wine Competition, Atlantic Seaboard Wine Competition, Sonoma County Harvest Fair, International Eastern Wine Competition, Florida State Fair Wine Competition, American Fine Wine Competition, Iowa State Fair Wine Competition, California State Fair Wine Competition, etc.).
Dr. Gump has developed the brewing science program at FIU and through it supports a variety of School and University events by pouring student-made beers for attendees.