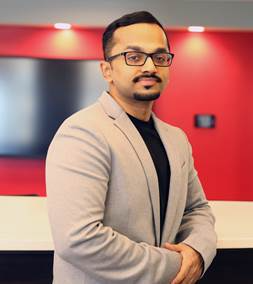 Allan Joseph
Technology Tool Specialist
Information Technology
---
Office: HM 246
Phone: 305-919-4553
Email: aljoseph@fiu.edu
Bio
Allan was born in in India, and moved to the United States when he was 12 years old and has been a native of South Florida ever since. He received his Bachelor's Degree in Hospitality Management from our very own Chaplin School!
Allan is a veteran of the Chaplin School; he worked previously with our IT Department as an IT Assistant from January 2015 till July 2021. 
In his new role, Allan will be supporting the Chaplin School IT Department with overall on-premise and online technical support, monitoring and facilitating all coaching and training for faculty and staff in the use of assigned technology as needed for the development and implementation of online courses. Lastly, he will assist in effective website content development, multimedia visual aids and presentations.
In his spare time, Allan enjoys mountain biking, making homemade pasta, developing new recipes, and binge watching TV shows and movies.