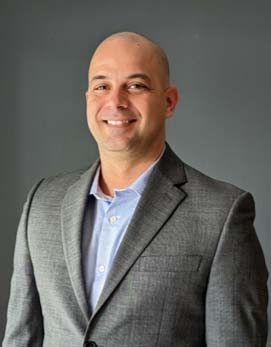 Tomas Menendez
Assistant Director
Food and Beverage
---
Office: HM 154
Phone: 305-919-4546
Email: tmenende@fiu.edu
Bio
Tomas was born in New York City, raised in Buenos Aires, Argentina and has been calling our beautiful South Florida home for the past 17 years. He received his Bachelor's Degree in Hospitality Management from our very own Chaplin School!
Tomas comes to the Chaplin School from RBI where he held the position of District Manager, Restaurant Operations, overseeing and managing 7 restaurants with an average P&L of 10 million and was responsible for all employees and key performance indicators for the district.
In his new role Tomas will be responsible the Chaplin School Food and Beverage Department, supervising and directing the operations of the culinary and beverage laboratories, ensuring academic priorities are met and the operations of the laboratories are optimized. Additionally, Tomas will be overseeing the operations of the facilities, including kitchens, rentals, kitchen inspections, inventory management and overall efficacy of the department.
In his spare time, Tomas enjoys reading a good book, waking up early to see the sunrise and trying out the latest new restaurant.