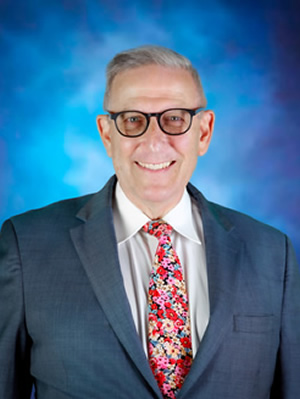 Steven Moll M.S.
Associate Professor
---
Office: HL 314
Phone: 305-919-4502
Email: mollsv@fiu.edu
Expertise: Hotel Operations, Leadership, Service Management
Bio
Steven V. Moll has spent most of his academic and professional life at FIU. He was a transfer student from the Pennsylvania State University in 1974. He earned the Bachelor of Science degree in Hotel and Motel Management in 1976 and subsequently earned the Master of Science degree in Hotel and Food Service Management in 1977. Six months after earning his M.S., he was hired as an instructor in the School of Hotel, Food and Travel Services (now known as the School of Hospitality and Tourism Management) teaching accounting, hotel operations and hospitality information technology courses.
In 1980, he was promoted to assistant professor and started a 17-year tenure as one of the School's academic advisors. He also edited the School's alumni newsletter and served three terms on the faculty senate. In 1987 Steven was promoted to associate professor with tenure.
In 1997, Steven was promoted to program director of the School's program in Broward where he served until it's dissolution in 2001. Upon returning to the Biscayne Bay Campus (BBC), Steve was reassigned as the School's director of graduate programs until 2004. In 2005, as part of a University-wide reorganization, he served as the director of the College of Business Administration at BBC. He held that position until July, 2009.
Through the years, Steven has served FIU as a fundraiser, a ten year member of the alumni board of directors, the Dalai Lama committee, a 15 year member of the commencement committee, five as its chair, the University Sabbatical Committee, a ten-year member of the University Curriculum Committee, five years as vice-chair and as many know as the emcee for a variety of University events including the auctioneer for the United Way live auction.
Steven is an active member of the National Restaurant Association and I-CHRIE (International Council for Hotel, Restaurant and Institutional Educators) where he was an officer in the Florida/Caribbean Chapter leading up to being its President in 2007/2008. He is a member of the Kiwanis of Sunny Isles Beach/North Miami Beach and is the current President of the City of North Miami Educational Foundation.
Through the years, Steve has lectured internationally in Aruba, Costa Rica, Colombia, Switzerland and China.
In January, 2009 Steve was elected Faculty Chair of the School of Hospitality and Tourism Management, a position he held until 2012.
In July, 2009, as part of the reorganization of BBC, Steve was asked to serve as the interim vice provost. On January 3, 2011 he was appointed full-time Vice Provost of FIU's Biscayne Bay Campus.