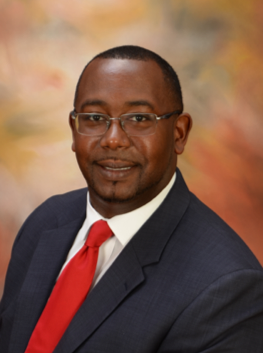 Paul Moore, Esq.
Professor
---
Phone: 305-919-4500
Email: pamoore@fiu.edu
Expertise: Hospitality Law, Cruise and Maritime Law, Business Law
Bio
Dr. Paul Moore, Esq. is from Charlotte, North Carolina.  He holds a Bachelor of Arts degree in Political Science and Afro-American History from UNC-Chapel Hill and earned his Juris Doctorate in Law from Howard University School of Law. Dr. Moore also earned his Education Doctorate from Lynn University in Boca Raton and is a licensed attorney in Florida.
Dr. Moore comes to the Chaplin School from Broward College, where he held several leadership roles during his tenure, including as tenured faculty, Associate Dean, Dean of Business, and Academic Dean for the Broward College North Campus.  During Dr. Moore's time with Broward College, he oversaw the collegewide Florida Department of Education filings for all bachelor  programs, conducted financial literacy and entrepreneurship seminars, and executed several articulation agreements to create seamless transfer for students.  Dr. Moore also directly oversaw A.S. degree programs in Hospitality Management, Culinary Arts, and Business Administration to name a few.  Dr. Moore's responsibilities included the bachelor's degree in Supervision & Management, and he served on the SEIU Bargaining Team on behalf of the College.  In addition, Dr. Moore was voted by the students and faculty as the Professor of the Year twice during his tenure as a faculty member.  Dr. Moore serves on the Economic Development Advisory Board (EDAC) with the City of Coral Springs and the Sister Cities Board with the City of Miramar.