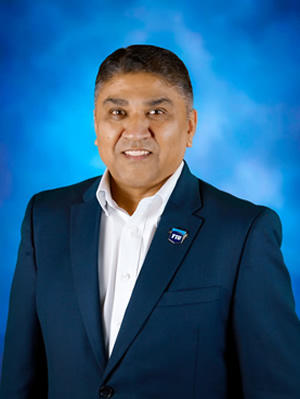 Mohammad Qureshi M.S.
Faculty Administrator, Director of Facilities Administration
---
Office: HM 216
Phone: 305-919-4563
Email: qureshim@fiu.edu
Expertise: Food & Beverage/Operations Management, Hospitality Accounting and Facilities Management
Bio
Faculty Administrator/Instructor Mohammad Qureshi has been working for FIU's School of Hospitality and Tourism Management since 1993. He has served as Assistant/Associate Dean for Chaplin School from 2008 until 2019. Qureshi's hospitality background has been in the Restaurant business. He started working for LUMS Restaurant 35 years ago. Prior to joining FIU he held various management positions with DALTS Grill (T.G.I. Friday's).
Professor Qureshi earned an A.A. degree from Miami Dade Community College, B.S. in Hospitality Management, and a M.S. in Public Administration, From Florida International University. He has completed his course work for Ph.D. in Public Administration specializing in Budgeting and Finance. He also has a certificate in Accounting from Business School at FIU.
Professor Qureshi joined FIU's School of Hospitality & Tourism Management in 1993 as a full-time Food Lab Manager and was promoted to Coordinator of Physical Plant in 2003. Currently, he is the Associate Dean for the School and is responsible for Facilities and School's day-to-day administration/operation including all budgets and finance matters for both North Miami and China programs. He has been part of the South Beach Wine and Food Festival® from its inception as a one-day event at the campus. He has served as inventory/logistic manager for three years. Currently, he is the Dean's liaison on the SOBEWFF® staff and planning committees.
Professor Qureshi started teaching Introduction to Hospitality Accounting in 1997. He has also taught Hospitality Facilities Management, Restaurant Management, Beverage Management, Food and Beverage Cost Control and Operations Control. He has taught courses in Jamaica and also at the School's Marriott Tianjin China program in China. He has also lectured on Tourism and Community Development to Mandela Fellows at FIU, Jakarta, Bandung Indonesia and in Han Noi and Hoch Minh City Vietnam.
He has also taught Hospitality Accounting for Hospitality Management at Miami Dade College and "Fiscal Analysis" and "Applied Statistics" for College of Health and Urban Affairs.
Professor Qureshi has played an instrumental role in the development of labs and classrooms in the building for the Tianjin China program and has overseen the development, construction and facilities improvement projects at the School including Wine Spectator Restaurant Management Lab, Bio Lab and Interactive Classroom at the Chaplin School of Hospitality & Tourism Management.
Professor Qureshi strongly believes in giving back to the community and supporting education initiatives in developing nations. He supports and advises many local and international charities such as Overtown Youth Centre and Friends of Humanity.
He is also a board member for Florida Restaurant and Lodging Miami Chapter.