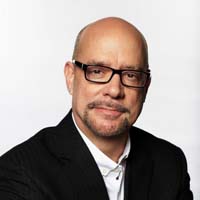 David Whitaker
President and Chief Executive Officer, Greater Miami Convention and Visitors Bureau
---
Bio
David Whitaker returns to Miami-Dade County and the GMCVB in August 2021 after serving as President & CEO of Choose Chicago (the Chicago Convention and Tourism Bureau) for the past five years. Choose Chicago promotes Chicago as a major international leisure, business, arts and culture, sports and special events center. Choose Chicago is also responsible for promoting, confirming and servicing major conventions, trade shows and events at McCormick Place – North America's largest convention center (boasting over 2.7 million square feet of meeting and exhibit space).
Choose Chicago also manages the Chicago Sports Commission and has been responsible for dozens of major sporting bids hosting such recent events as bidding for and hosting the NBA All-Star Game in 2020, the Laver Cup International Tennis in 2019, Copa America and FIFA matches each year, the MLS All-Star Game in 2017, the NCAA Frozen Four in 2017, the NBA Lottery in 2018 and the NHL Draft in 2017. Chicago routinely hosts the NCAA Big Ten Men's and Women's Basketball Conference Championship Tournaments and annual International Rugby Tournaments and was recently awarded the bid to host the NCAA Men's Mid-East Regional Finals.
Routinely in the top three in the country in terms of annual hotel room demand (rooms consumed), Chicago has also been named the "Best Big City to Visit" in the prestigious Condé Nast Traveler Readers' Choice Awards for an unprecedented four consecutive years (2017-2020).
David's first opportunity to lead a destination marketing organization began in 2007 when he was appointed President & CEO of Tourism Toronto (The Toronto Convention & Visitors Association). Toronto is North America's 4th largest city and has one of the most ethnically diverse populations in the world.

Tourism Toronto is also responsible for the sales and services for the Metro Toronto Convention Center. Tourism Toronto was voted "Best Convention Bureau in North America" in a poll of over 650 meeting planners in 2009.

Tourism Toronto was central to promoting numerous major festivals including the annual Toronto International Film Festival and Caribana – one of the world's largest Caribbean heritage celebrations. Tourism Toronto bid on and hosted World Pride in 2014. Sporting accomplishments include collaborating on the annual Honda Indy. Toronto also bid on and hosted the Pam American Games in 2015 and bid on and hosted the NBA All-Star Game in 2016.
In returning to Miami-Dade County, David rejoins a team he was a part of from 1990 through 2007. In his last ten years with the Greater Miami Convention & Visitors Bureau (GMCVB), David served as Senior Vice President/Chief Marketing Officer and was promoted to CMO and Executive Vice President in 2001. During his 17 years with the GMCVB, David who first began as head of membership, also had stints as Vice President of International Travel Trade Sales and Promotion and was assigned key staff roles supporting the Super Bowl Host Committee in efforts leading up to the event in 1995, 1999 and 2007. David was also lead staff for the fundraising and hosting of two U.S. Travel Association IPW Global Conferences – in 1994 and 1999.
Prior to joining the GMCVB, David served five years with the United Way of Miami-Dade in a variety of assignments including Agency Relations, a member of the campaign staff and lastly as Vice President of Marketing.
David is a proud graduate of the University of South Florida with a bachelor's degree in Mass Communication & Public Relations.
When not committed to serving his colleagues and community, David and his wife Lily enjoy long walks and even longer times cooking together. Both are avid boaters and enthusiastic followers of the performing arts.