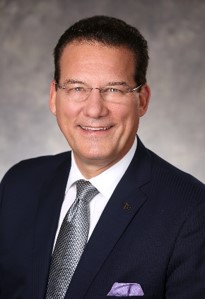 Jerry Montgomery
Chief Human Resources Officer, Carnival Corporation & PLC
---
Bio
Jerry joined Carnival Corporation & plc in March of 2011, as Chief Human Resources Officer.  In this capacity, he reports to the CEO and is responsible for supporting the more than 120,000 employees and crew members across Carnival Corporation & plc's worldwide organization, which includes offices in North America, Europe, Asia and Australia.
Prior to joining Carnival, Montgomery was the president and founder of the Orlando Strategy Group, a consulting firm focused on labor relations, human resources, corporate social responsibility and sustainability programs. Prior to founding the Orlando Strategy Group, Montgomery served The Walt Disney Company throughout a 30 year career in progressive Human Resources, Public Affairs, and Corporate Social Responsibility roles.
He is an active volunteer and community contributor and served as the vice chairman of the Governing Board of the South Florida Water Management District, appointed by Governor Charlie Crist.  He presently is the Chairman of the Florida Chapter of The Nature Conservancy and is also on the Board of Advisors for the Biltmore Company in Asheville, North Carolina.
He graduated from Harvard with his Bachelors of Arts degree, and earned a Master's of Business Administration from the Crummer School of Business at Rollins College.