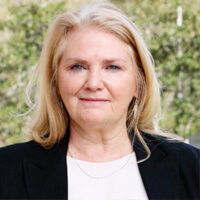 Lynne Hernandez
Florida Restaurant & Lodging Association, South Florida Regional Executive Director
---
Bio
Lynne Hernandez has worked with the Florida Restaurant & Lodging Association (FRLA) for sixteen years following a prestigious nursing career, and a 26-year career as Executive Director for large national non-profits and hospitals raising nine-figure gifts. Locally, she served as the first Development Director for the University of Miami School of Medicine Department of Pediatrics and the Miami Children's Hospital.
When Ms. Hernandez started the Association in 2005 as State Chapter Relations Director, it was the Florida Restaurant Association. She was instrumental in the building of the new corporation FRLA through her oversight for the restructuring of the state's 27 chapters, building new boards, establishing fundraising, creating special events, building educational programs, integrating community involvement and leading local legislative initiatives. As the Association grew, she helped to create the regional director model and oversaw the hiring of new Regional Directors throughout the state. The FRLA is the largest trade association in the State of Florida with more than 10,000 members comprised of hospitality owners and operators. The FRLA is affiliated with the National Restaurant Association and the American Hotel & Lodging Association.
Lynne was vital to the financial support and implementation of the HTMP (Hospitality Tourism Management Program) in numerous counties and continues to support the growth of this program and the ProStart Culinary program, as well as growing the FRLA's support of college programs and scholarships. Hernandez is a third-generation native of Miami, her family helped to establish some of Miami's great cultural institutions. She resides in the Pinecrest area with her husband Ralph, a retired Police Chief and they have three wonderful sons and six grandchildren.
She serves on the following boards and organizations:
Miami-Dade College Culinary/Hospitality Institute Business Advisory Council
Academy of Hospitality and Tourism Board of Directors
College of the Florida Keys Advisory Council
FIU Chaplin School of Hospitality Management Industry Board of Directors