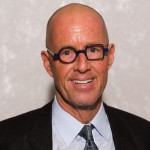 Bio
Rainer Schindler has been an active sales, marketing and general management executive for a number of German companies. With focus on supplements and food, his primary activities have been business-to-business and business-to-consumer. With many years in the Private Label and Consumer Goods Industry, he is engaged in defining new paths to success.
Prior to supporting global German companies, he worked for IFP, a leader in agglomeration and encapsulation processes. He also worked for Nutrilo USA, owned by the largest chicken processing company in Germany, in the role of sales, marketing and tradeshow management. While working with the company he established new processing technologies and packaging capabilities, as well as help execute SQF certification.
Before Nutrilo, Rainer ran Hedenkamp USA, a start-up that generated sales of $4M within three years.
Rainer was born in Germany, speaks 3 languages, married and has a daughter. He earned his Master's of Science in Hotel and Restaurant Management from FIU.