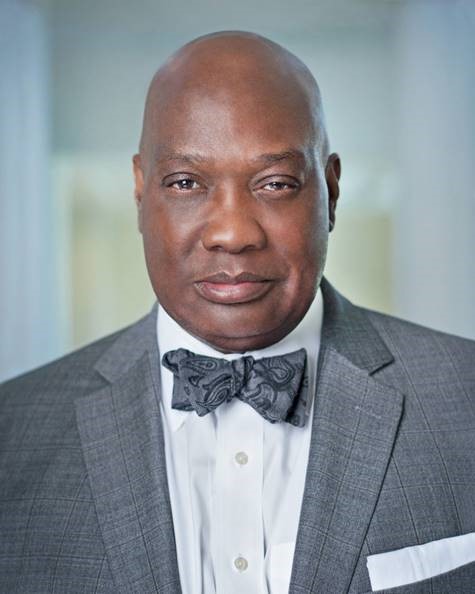 Regynald G. Washington '74
---
Bio
Regynald G. Washington is a Morgan Stanley Private Equity portfolio CEO, member of the Morgan Stanley Private Equity/Hojeij Branded Foods board and equity partner. Washington has risen within the ranks of the restaurant business to become a highly respected, high-profile industry leader. 
Washington was most recently world-wide vice president of food and beverage for Walt Disney Parks & Resorts (Disney World, Disneyland, Disneyland Hong Kong, Disneyland Tokyo, Disneyland Paris, Disney Cruise Line). He also oversaw the Epcot International Food & Wine Festival, the largest festival of its kind in the United States. 
Washington has occupied significant industry leadership positions, notably as a member of the board of directors and elected chairman of the board of the National Restaurant Association, whose membership includes 878,000 restaurant and food service outlets.
He currently leads Hojeij Branded Foods (HBF), an Atlanta-based restaurant company operating 120 restaurants in 38 airports in the United States and Canada with revenue in excess of a quarter of a billion dollars. HBF has more than 45 popular and widely recognized brands in its portfolio, including P.F. Chang's, Vino Volo Wine Bars (50 locations), LongHorn Steakhouse, Celebrity Chef Cat Cora's Kitchen, Gordon Biersch, Plum Market, Potbelly and Margaritaville, just to name a few.
Washington is a graduate of FIU with a bachelor's in international hotel and restaurant administration. Honored with the Outstanding Achievement Torch Award in 2006, he is a member of the dean's advisory board at the Chaplin School of Hospitality & Tourism Management. In 1999, he was named one of Top 50 TasteMakers in the restaurant industry in America by Nation's Restaurant News. 
In 2015, Georgia State University's Cecil B. Day Hospitality School named their master's program The Regynald G. Washington Master of Global Hospitality and Management Program.