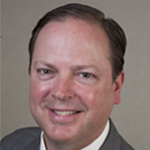 Stephen J. Von Oehsen
Senior Vice President, Office of Strategic Management, Southern Glazer's Wine & Spirits
---
Bio
Stephen Von Oehsen joined Southern Wine and Spirits of America, Inc. (Southern) in 2005 in Miami as Vice President-Strategy & Business Development. In 2009, he was promoted to Senior Vice President-Strategy & Business Development. With the combination of Southern and Glazer's in 2016, Stephen was appointed Southern Glazer's Wine and Spirits (Southern Glazer's) Senior Vice President, Office of Strategic Management (OSM).
Stephen's current responsibilities include charting the strategic course of the company, pursuing business development opportunities through expanded supplier and customer relationships (with over $2 billion in incremental revenue growth due to these activities in 2016-18 alone), and managing and supporting strategic initiatives (with his internal OSM consulting team of 15) for improved business process efficiency and effectiveness.
Before joining Southern, Stephen held several positions in the public and private sectors, including principal at A.T. Kearney, Inc. (Chicago), manager at CSC Index management consultants (Chicago), executive director for the Society for International Development-Washington, DC, and legislative assistant to US Representative Robert G. Torricelli (Washington, DC).
Stephen holds a Bachelor of Arts degree in Government from Dartmouth College; a Master of Science degree in International Relations from the London School of Economics and Political Science at the University of London; and a Master of Business Administration from the J.L. Kellogg Graduate School of Management at Northwestern University. Stephen also has completed his Master Sommelier Level 1 certification and Southern Glazer's Preeminent Leadership Program at Harvard Business School.
Born and raised in the State of New York, Stephen is married to Cynthia Mickelson and the proud father to Stender, Evan and Lucas. In his spare time, he serves on charitable boards and committees, enjoys pairing wines with his culinary creations, is a public policy "wonk", raises orchids and bonsai trees, and collects air mail stamps and associated ephemera.