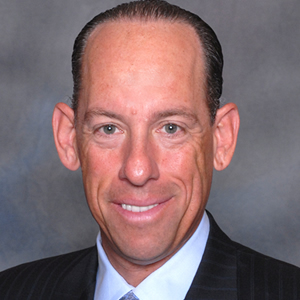 Wayne Chaplin
President and Chief Executive Office, Southern Glazer's Wine & Spirits
---
Bio
Wayne E. Chaplin was born in Brooklyn, New York in 1956. After graduating Magna Cum Laude from the University of Miami with a bachelor's degree in Business Administration, Wayne Chaplin received a law degree from the same institution. Following a period practicing law at a Miami-based firm, he joined Southern in 1984.
As Chaplin prepared himself for a future leadership role in the company, he quickly learned the importance of customer service.
In 1987, Chaplin was appointed to Vice President of Operation. In 1989 he was named first vice president and chief operations officer, overseeing all divisions of the company's distribution operations.
By 1992, Chaplin was appointed to the Company's Executive Management Committee and became and office and director at that time. In 1994, he was appointed president and chief operating office and in May 2014, Chaplin was named president and chief executive office of Southern Wine & Spirits of America.
Commenting on three key lessons he learned from his father, Southern Chairman Harvey R. Chaplin, Chaplin said, "First and foremost, the most important thing in business are our people—the professionals we employ. People make an organization what is is and what it can be. This truly resonates with my belief in people and their ambition and commitment to hard work. Second, in business your word is more valuable than anything else you have, and the expression of your work must be your true bond. Finally, never forget your roots. You should never forget where you began so that you treat people and their problems as if they are your own."
Chaplin adds, "My approach to business has been formulated by working with some extremely talented people who found Southern. Each of them has mentored me on their own special expertise. Individuals like my father, Jay Weiss, Mel Dick, and Herbert Joseph are the executives that have helped me develop the business acumen I have today."
Looking to the future, Chaplin says," The challenge is that the ground rules are going to change in the way business is conducted. We want to be on the forefront of those changes." Equally important to Chaplin is maintaining the company's tradition of grooming talent and promoting from within. Most of the company's senior executives and state general managers have been with the Southern Family for 15 to 20 years—most having worked their way up through the organization.
Regarding his day-to-day responsibilities, Chaplin enjoys "working with suppliers to see that their brand building and sales objectives are executed successfully. If we can accomplish these goals, then we can continue expanding our national footprint. In addition, because of our uninterrupted growth, we will continue to take advantage of economies of scale in every area of our operations—enabling us to re-invest the savings into supplier brand building and customer service."
Beyond his day-to-day corporate responsibilities, Wayne Chaplin is very active, along with his father, Harvey R. Chaplin, in overseeing the wide range of national, state, and local charitable causes the company supports—from education and humanitarian relief activities to numerous corporate social responsibility initiatives hosted across the enterprise. "Since our founding in 1968, Southern has taken a progressive, active, and constructive role in community, state, and national affairs. These are fundamental values for the company. At Southern, we want to give back and we strive every day to be responsible members of the communities in which we live," said Chaplin.
In addition to Chaplin's corporate-related philanthropic activities, he volunteers in various leadership activities at the University of Miami. Currently, he serves on the University of Miami's Board of Trustees and the Executive Committee. He also serves as the Chairman and Member of the Executive Committee at the Mount Sinai Hospital of Miami Beach.
To sum up his overall business philosophy, Chaplin says, "Our challenge as the market leader is to identify better ways to be efficient and effective. This will benefit not only Southern, but also our supplier and trading partners."